For the New Christian Intellectual is a worldview publication created by Jacob Brunton and Cody Libolt.
Our goal is to equip a new generation of thinkers who will give a voice to the Classical Christian principles of reason, rational self-interest, individualism, and individual rights.
We offer a way to change the direction of modern Christian thought toward something more intellectually solid and more biblically faithful.
In a time when the world seems to be losing its mind, and losing hope, we seek to restore the impact of the Christian mind, and thus to be salt and light in the midst of an increasingly dark world.
We seek to restore a vision of Jesus Christ as one who is rationally worthy of all admiration and devotion.
The teachings of Jesus, and of the entire God-inspired Scriptures, have been badly misrepresented by many of today's intellectuals and teachers. Among the worst errors are the promotion of fideism (faith as a means to knowledge), altruism (self-sacrifice as an end in itself), and "social justice" (the tribalistic assault against individual rights).
Such poisonous ideas flood contemporary Christian culture, and we aim to be a stronghold against them.
Want to know more? There's something you can do: Let us know you exist. Click the button below to join our community and get updates from us.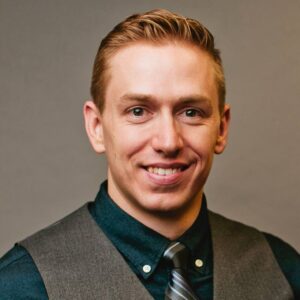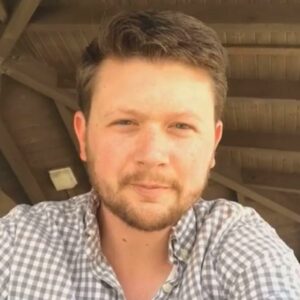 Jacob has a Bachelor's degree in Theology and a Master of Arts in Philosophy. He specializes in philosophical and theological defenses of individualism and capitalism.
Cody has a Master's degree from Southern Seminary and specializes in worldview application, communication, and marketing.
Both Cody & Jacob are available for speaking engagements. You can reach them respectively at: jacob(at)christianintellectual.com & cody(at)christianintellectual.com.
Ayn Rand and Christianity?
Many of our friends (Christian and non-Christian) have asked about the connection between our project and the work of the novelist-philosopher Ayn Rand.
We do not shy away from admitting that we draw eagerly from her philosophy—much in the same way that the medieval scholastics drew heavily from non-Christian philosophers such as Aristotle.
But, just as many back then asked, "what has Jerusalem to do with Athens?" so many today might ask, "what has Christianity to do with Ayn Rand?"
Here's a short discussion of our views on Ayn Rand and Christianity.
Want to go further? Action Items for you:
Subscribe to our podcast.
A free show for thoughtful Christians who are changing the world
Join Our Facebook Community
Meet other Christian thinkers who are taking action
Become a Podcast Patron
Attend occasional podcast recording sessions via webinar and submit questions either live or beforehand
Get Our Articles
When you subscribe you'll also get our free ebook + more
Learn about Our Services
Direct help on building your own audience